£

19.90
UX Project Checklist - Poster Small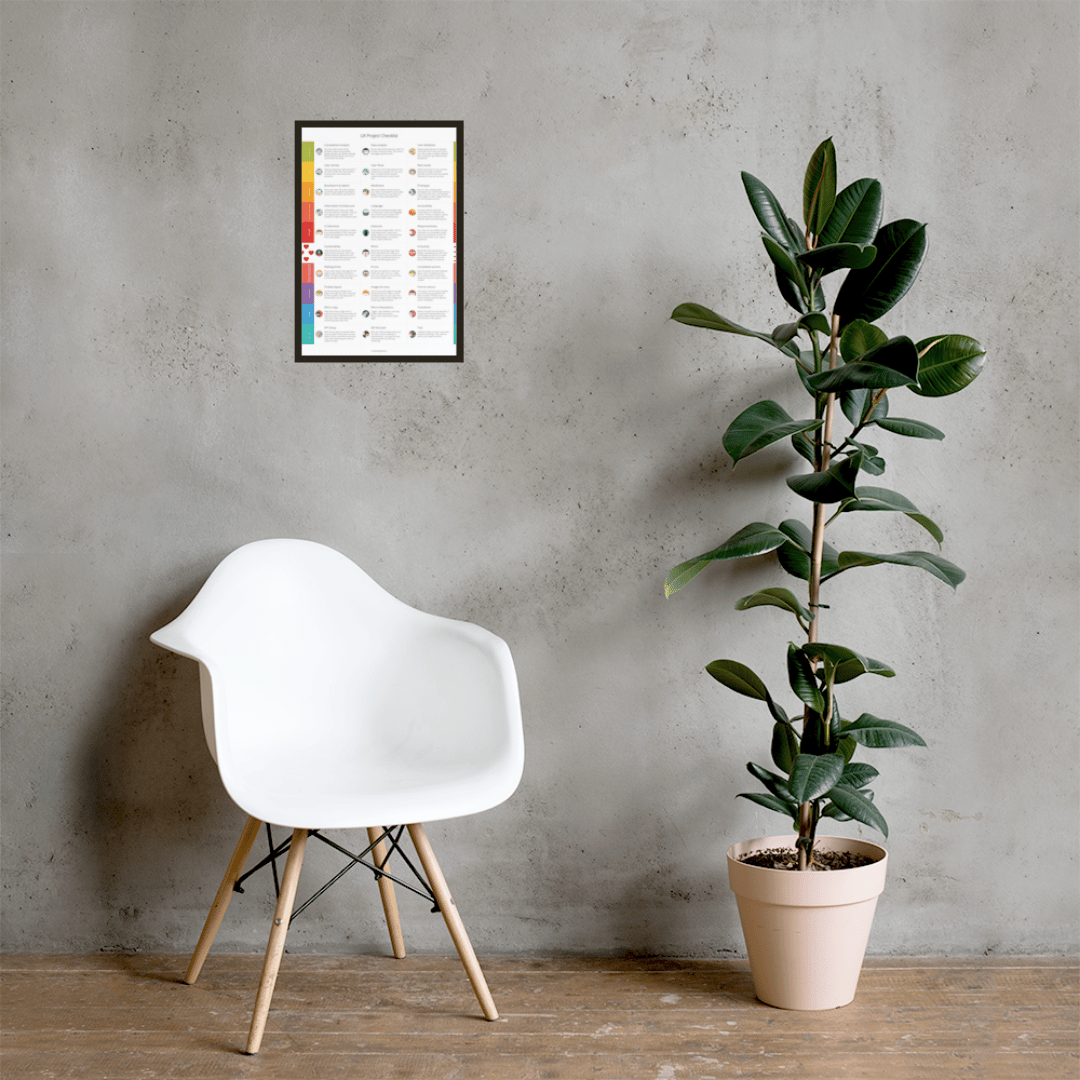 👉The Poster
The poster displays all the steps of the UX project checklist for you to have conveniently at your fingertips. 👌
The poster and the list will help you to keep on track with all your UX projects and support us to keep going with the development of the website! ❤️❤️❤️
Stick this poster on your office's wall, maybe just above your screen so you will always be able to see it, like ALL 👀 THE 👀 TIME 👀
🙅‍♀️🙅‍♀️🙅‍♀️ NOT INCLUDED
Frame, blu-tack, tape, nails, or anything else to help you hang the poster, as well as the chair and the plant are NOT included.
💁‍♂️ DETAILS - T&C
The poster comes in the size 12x18 inches.
The poster is ideally placed on your office's wall with blu-tack, tape, or nails.
Returns will not be possible unless the product arrives with defects (managed by the producer).
International orders might be subject to customs fees.
👉The Website
http://uxchecklist.github.io
💌 Follow us
http://twitter.com/uxchecklist
http://instagram.com/uxchecklist
http://medium.com/uxchecklist